Meet the team: Introducing Ben Baldwin, OBE
January 27, 2021 - 3 minutes read
Posted by Claire Parker
Meet the team: introducing Ben Baldwin, OBE
To work effectively with clients, it's important to us that everyone in Xentum shares common values and has a 'grab life' attitude. That's why we're particularly pleased to welcome Ben Baldwin to the team.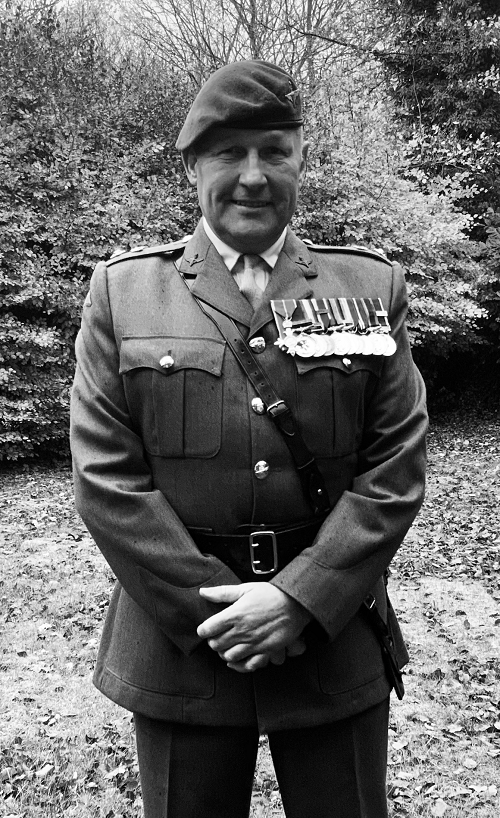 Ben has led what could be described as a colourful career in the military and brings with him huge reserves of calm, empathy, clear thinking and sound judgement.
Let us introduce you further…
What is your role at Xentum?
Xentum is so unlike any ordinary financial advisory firm. The approach is truly to put the client and their needs at the forefront of all decision making, helping them to live life really well, not simply to invest their money.
This 'you first, money second' approach is so refreshing and makes such a huge difference to people's lives. Once I understood it, I immediately wanted to get involved and start spreading the word. So many people work with a financial advisor but get nothing more than investment advice; and that advice all-too-often lines the pockets of the advisor.
Xentum is about so much more; it's really exciting to be part of the team.
Quick facts:
Commissioned from The Royal Military Academy Sandhurst in 1984.
Completed a number of operational tours with the Parachute Regiment in Northern Ireland, Iraq, Sierra Leone and Afghanistan.
Commanded the Reserve Parachute Battalion and after a 4 year stint was awarded the OBE.
Retired from military service in 2021 but maintaining passionate support for charities and organisations supporting injured soldiers.
The pursuit of a life less ordinary…
Having been very competitive at school, enjoying sport and adventurous training, I wanted a lifestyle that would allow me to continue doing what I loved. The Army has allowed me to do just that. Working alongside highly motivated, fit, loyal and hard-working soldiers. Operating in challenging environments and working with a multitude of people and cultures has been fascinating. My life has been a continuous learning experience and I am grateful for the contribution, patience, good humour and knowledge that so many people have passed on throughout my military career.
It is a very special feeling to build a bond with an individual or group of people that you would be prepared to lay down your life for -and them for you. I have always been motivated by attempting to get the best out of every individual I have worked with and it is very rewarding witnessing when they achieve success.
What are the biggest lessons you have taken from your military career?
The two biggest lessons I have taken from my military career are to 'treat people as you would expect to be treated' and to 'be prepared for the unexpected'. Both of these mottos lead to better results. The first makes you react with greater empathy; the second builds resilience and adaptability.
How will your experiences help Xentum clients?
The military gives you unique experiences which shape how you think and react to particular situations. To be able to rationalise events so that you can think clearly in a situation of heightened emotion is a particularly strong character trait I take from my career in the military.
Life goals and money are such emotive subjects, it's helpful to bring another party to the conversation who can take a slightly elevated, helicopter view so that good judgement leads to good, long-term decisions.
Retiring from the military has reminded me how lucky I have been to enjoy so many different experiences. I now intend to continue enjoying and challenging myself by setting clear goals – reduce my golf handicap, raise money for military charities, travel to places still on my list and continue supporting family and friends. It has been a great life, but the best is still to come.
Connect with Ben on LinkedIn or get in touch with ben.baldwin@xentum.co.uk.