Ian & Pam Mahoney: the journey to financial freedom
February 3, 2021 - 4 minutes read
Posted by Claire Parker
Ian and Pam Mahoney: the journey to financial freedom.
If you like the idea of making a living from your hobby, look no further for inspiration than Ian and Pam Mahoney. From humble beginnings as fitness instructors, the couple have been involved in the building of a multi-million pound health club business, Third Space, with six venues in prime London locations and three more in the pipeline, 20,000 members and an EBITDA in excess of £10m.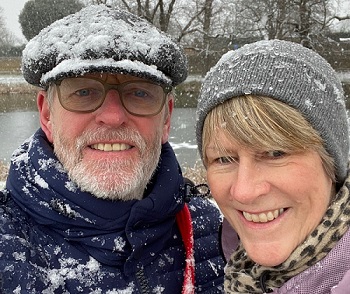 Regardless of their success, the couple have their feet firmly rooted in the values of hard work, friends and family. Now, aged 63 and 58 respectively and on the cusp of retirement, Ian and Pam are looking toward their next phase of life.
We are delighted to have been part of their journey for almost 20 years and recently caught up with the Mahoneys to ask them about their experience of building a business which continues to grow, and what financial success has meant to them.
Quick facts:
Home is…Kingston-upon-Thames, a holiday home on the south coast
Guilty pleasure…custom-built MK2 Jaguar Restomod
Plans for the future…to travel
Investments: portfolio of stocks and shares, commercial & residential property, pensions & tax wrappers.
"We put every penny we had into our first health club. Getting the business started was the biggest risk. But we believed in it, worked hard, had a little luck, and it paid off."
Tell us about the early days…
I effectively came to London in 1983 with a suitcase and slept on my mate's living room floor for several months. Pam joined me and we worked as aerobics teachers earning a pittance…but we absolutely loved it. When our daughter Lucy was born she was seriously ill so Pam stayed at home to care for her whilst I focused on growing the company. Millie came along seven years later as Lucy's health improved.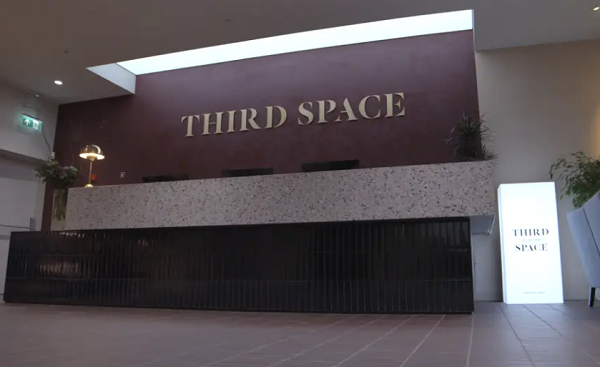 Third Space, luxury health clubs in London
From instructor to Chairman – how did it happen?
Our big break happened in December 2003 when my business partner and I were the principals in a management buy-in of a bankrupt 100,000 square foot health club in Canary Wharf. It was a Sweet Equity deal that nevertheless required the investment of every single penny we owned and a major salary sacrifice, all-in-all to the tune of £50k+.
Within two years we turned the business around by concentrating on hiring the right people, building the corporate membership, improving the service levels and operating more commercially. From there we were able to attract new investors and take on new clubs, eventually bringing them under one brand, Third Space.
The business today…
Third Space has a turnover of £40m+ and a multi-million pound recent valuation. We've been affected by Covid, of course, but we anticipate a healthy recovery within a 12 – 18 months, with strong tailwinds of demand for health, fitness and wellbeing.
I'm now Chairman which means I'm not involved in the day-to-day running of the business, I'd say I'm semi-retired. Though it's not always been like this – the clubs are open 5.30am to 10.30pm seven days a week. The only days we don't operate are Christmas Day, Boxing Day and New Year's Day, and the hours have been gruelling over the years. It's a successful business but success hasn't come without sacrifice. Anyone who runs a business will know that it's the last thing you think about at night and the first thing you think about in the morning.
Lessons learned…
You've got to have drive and ambition but it's really important to know your limitations. When a business is growing it's easy to get carried away with debt and stretching your resources thinner and thinner. You've got to push your business, but not recklessly. Above all, try to attract good investors who understand the business, trust your judgement and are supportive.
Enjoying financial freedom…
Perhaps the biggest benefit to us of financial success is that our daughters have been able to pursue careers for love rather than money. Millie is studying to be a professional dancer and Lucy is working in the NHS with plans to go into nursing. We enjoy a comfortable lifestyle and over the next few years we intend to see more of the world.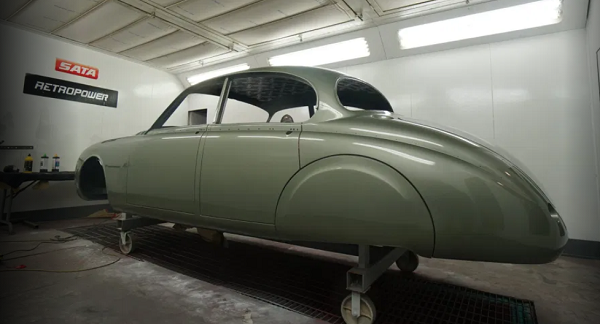 Ian's Mk2 Jaguar in the making
Working with Xentum…
When you give a business everything, one of the consequences is that you don't think about your own finances. You need someone with integrity to look after that for you, and the Xentum team have done that brilliantly. We've worked together for a very long time now, I absolutely trust the team implicitly. Dominic is a very values-led person and that permeates the entire company.
The result is that we feel very relaxed about our finances – we know we've got all our priorities covered, with provision for our daughters and a future plan to facilitate the lifestyle we desire.
If you need help creating a personal financial plan, or you're planning to exit your business now or in the future, get in touch to arrange an exploratory conversation and find out more about how we can help you achieve your goals.